Only newsagent with lotto in the shopping centre.
Business ID: 1202
Business Type: Newsagency
Status: Available
South of the River
Price: $379,000 Excluding Stock

Stock: $80,000 Estimated
Turnover: $3,160,000 Per Year
One of the best performing business in the area. 
Constant growth business. 
Top quality plant and equipment used. 
Plant & equipment only 4 years old
Fully computerised POS Browser system with 3 terminals
Strong stationery sales. 
Rapidly growing area, with plenty of new land release. 
Immaculate business with excellent book work.
All the hardwork and headache has been done. 
Can be run under full management.
Motivated seller who is willing to provide a longer handover period for free. 

Please note that we have value this business based on ONE owners working in the business.

Staff wages of 42,000 have been allocated which can be reduce if family member are able to help.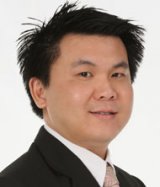 Alvin Teh
Mobile: 0413-103-801
Office: 6102-3816
Email: alvin@ubps.com.au