News/Lotto
Business ID: 818
Business Type: Newsagency
Status: SOLD
This business has been sold by Unique Business & Property Specialist.
Check out what other business we have avaliable here.
A well presented business with Bankwest neighbourhood bank agency. Long established location in excellent local centre, Inc Coles, Post Office, Tavern, Chemart, Butcher, Baker & Fruit & Veg. Located in old suburb with changing demographics, residents are upper middle socio-economic unaffected by economic conditions which makes for a virtually recession proof business in a near monopolistic location. Fully computerized stock & sales recording system, provides accurate and reliable overview of sales and profitability, not many better than this one.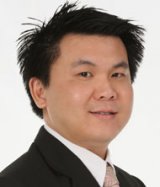 Alvin Teh
Mobile: 0413-103-801
Office: 6102-3816
Email: alvin@ubps.com.au

➤